HANGING WITH COVL AND THE NEW OUTSIDERS COLLECTION IN MIAMI
Say hello to COVL—a Miami-native and multidisciplinary artist. Inspired by her community, surroundings, and experiences, COVL works across mediums and sees just about anything as a potential canvas. Her use of color and movement is rooted in her vibrant Puerto Rican culture. And COVL isn't just a name—it stands for Craft, Onward, Versatility and Lifestyle, the four things the artist works to bring to everything she does, showing that you don't have to be one thing, you can be many.
With her connection to color and culture, COVL and the backdrop of the vibrant city of Miami made the perfect subject for Stanley's "New Outsiders" Color Collection of the summer. Like COVL's art, the collection is original and authentic, playful and fluid—featuring patterns filled with motion and colors inspired by saturated blues, greens, citrons and sunsets. In other words, "New Outsiders" is right at home in Miami and in the hands of COVL and her community of creators.
Stanley joined COVL and friends Naty, Blaire and Aldhair in Miami to talk about her art, influences, growing up there near the ocean and how it all shapes her creativity today. She shared some of her favorite local spots, from Adhair's art studio to a neighborhood basketball court that has become another unusual canvas for her work. And, of course, the irresistible beaches of Miami where she comes to relax and be inspired.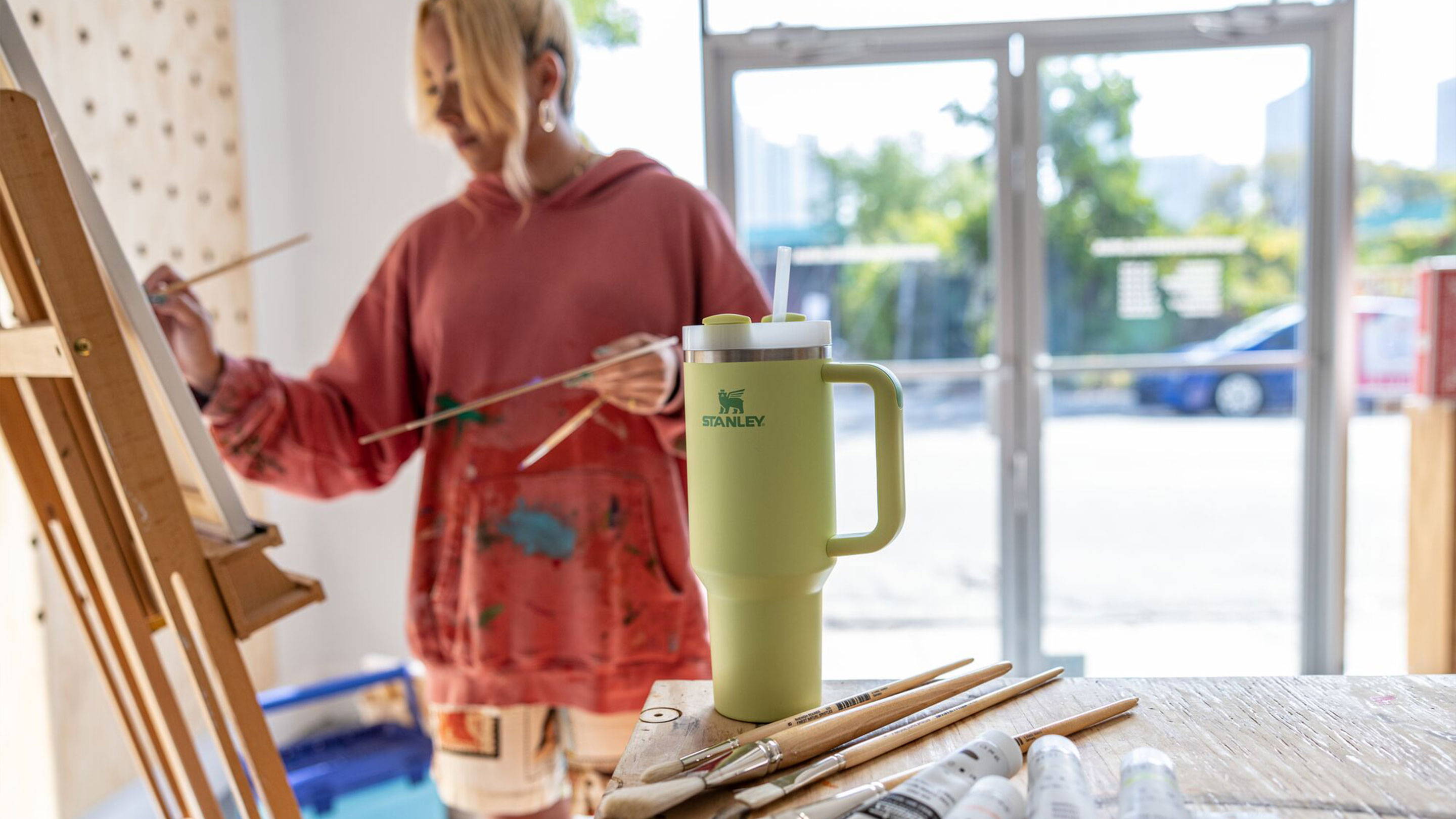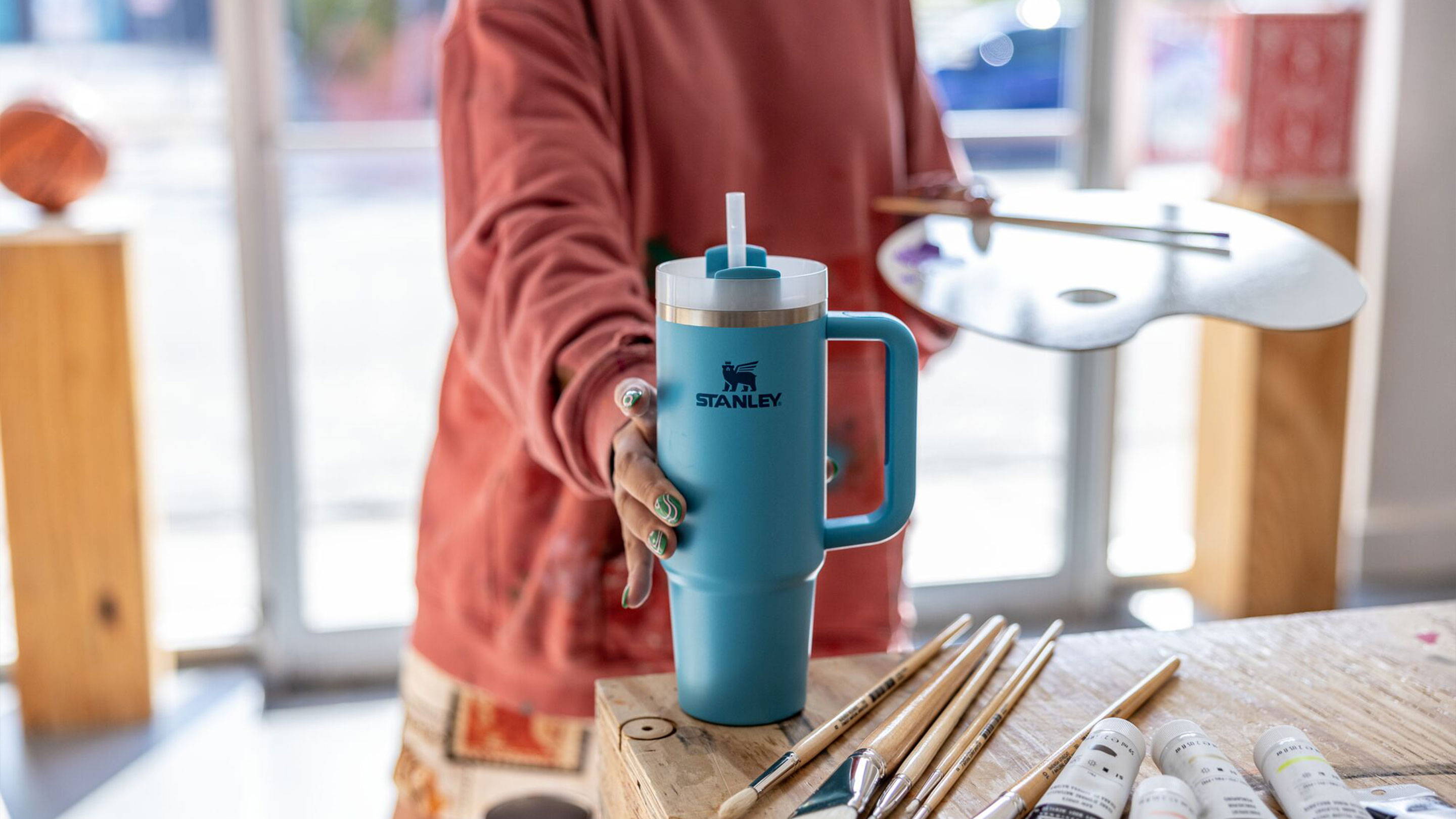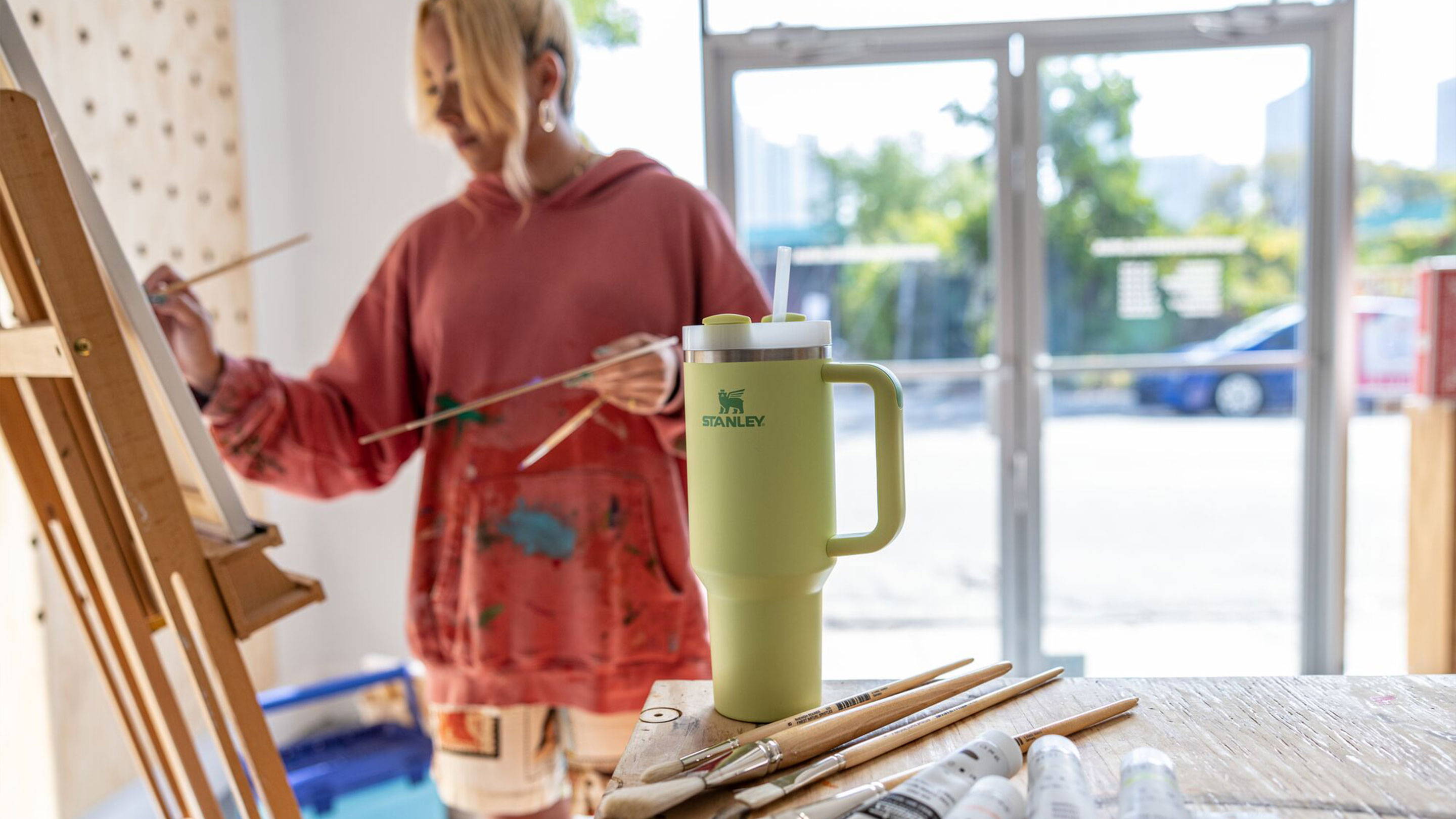 "Creativity for me has always meant that it's problem solving at its core. And if you're able to take an idea from just a really rough sketch all the way to the final execution, I think that itself is creativity."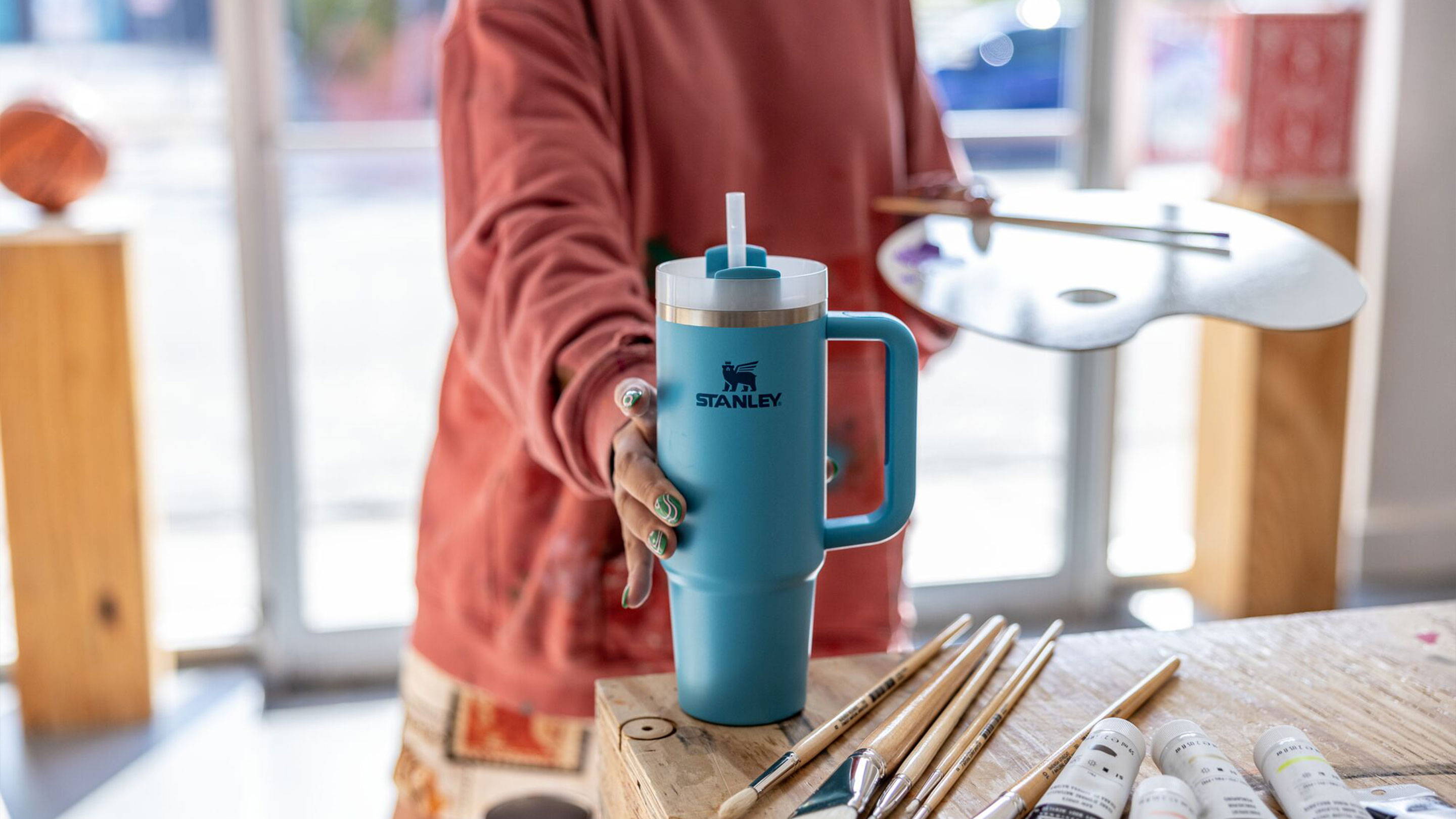 "My favorite color depends on my mood. Right now, I'm in a green mood. A color that brings a lot of abundance, a color that really exemplifies nature. … I encapsulate or utilize a lot of warm tones like poppy reds, oranges, pinks, because I want people to feel embraced in the work that I do."
"The biggest thing for me is recognizing that to remain creative, I have to also give myself breaks and give myself space to live a life, to breathe, and just to simply be."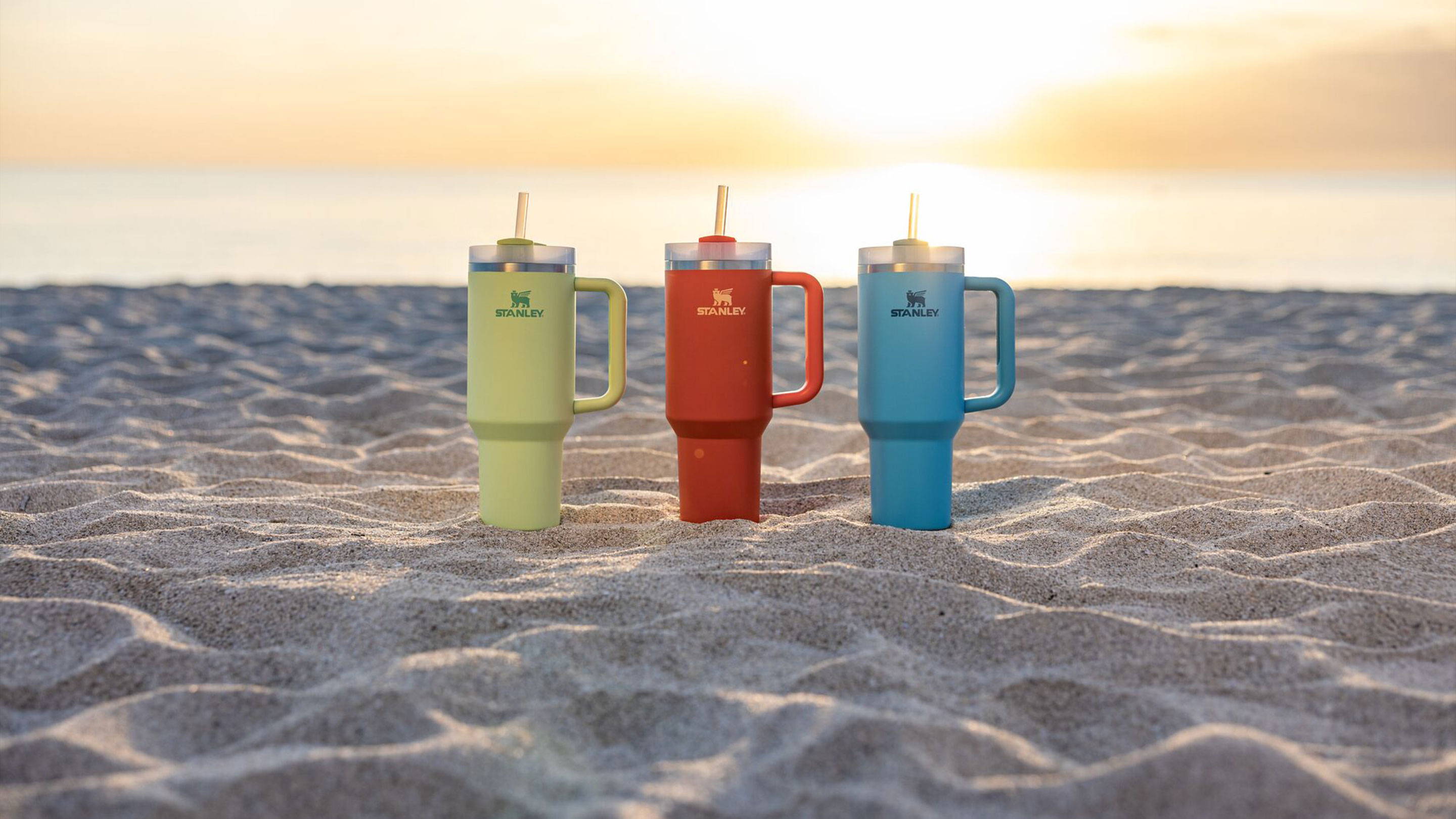 "COVL represents the four facets of what my work brings to the table and that's: Craft, Onward, Versatility, and Lifestyle."
"Growing up on Pennsylvania Avenue here in Miami and having access to the ocean has always influenced me to be more fluid, to be more adaptable, and being able to flex my creative muscles."
"I'm just seeing the culture here and the community of creators and artists is something that continuously inspires me because it shows me that our canvas can be anything."
---